Normally gates are an afterthought when it comes to your fencing project, however they are probably one of the most important parts to future proofing your fences.
Gateways are used daily for a number of reasons; whether it's to take your horses in and out of their paddock, drive a vehicle and float through or taking machinery and even tractors in and out of the paddock. You need to think of these things before you construct your end assemblies, as each brand of gates measure different.
We've included some tips to helping you select the right gates for your project.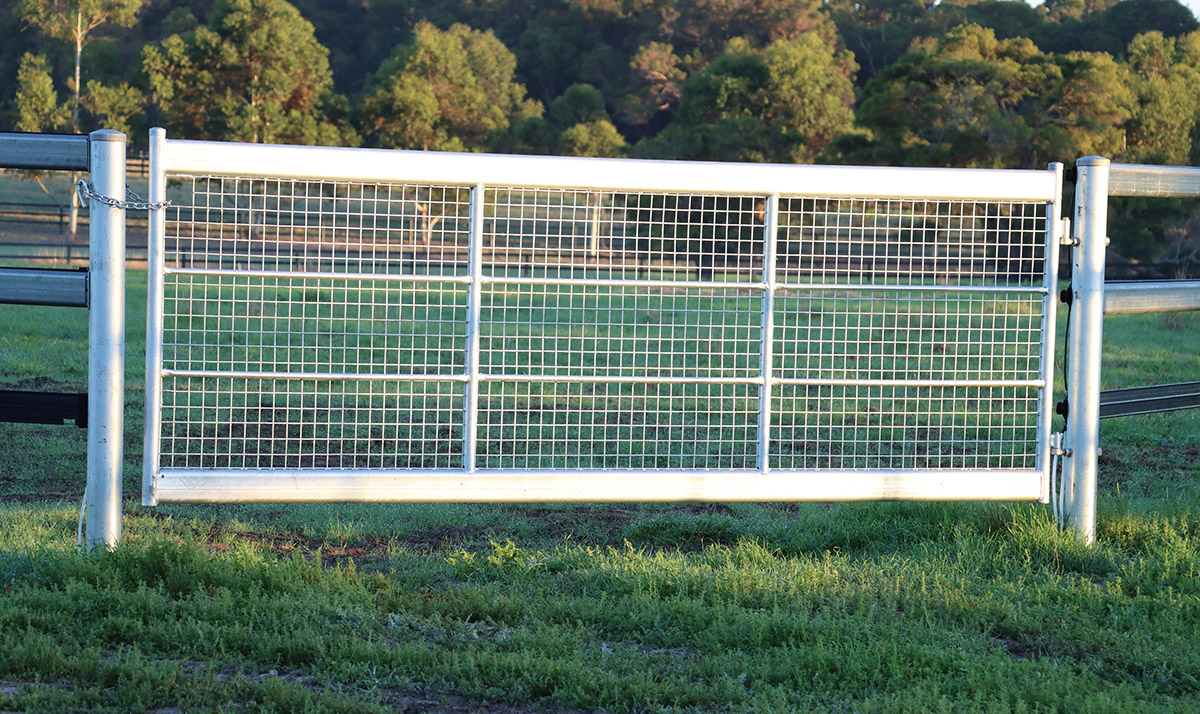 Step 1: Determine the size you need.
You need to work out what it is you're wanting to take through the gateway ie: vehicle or machinery (if any). Keeping in mind a car will fit through a 3m gap 3.6 is recommended and ideally 4.2m to allow for machinery and trailers.
Step 2: Decide the gate position.
You also need to figure out the gate position. Is it coming off a 90deg or 45deg angle, do you require space to turn a vehicle or machinery. A splayed/ 45deg angle corner will also be safer if there are multiple horses in a paddock.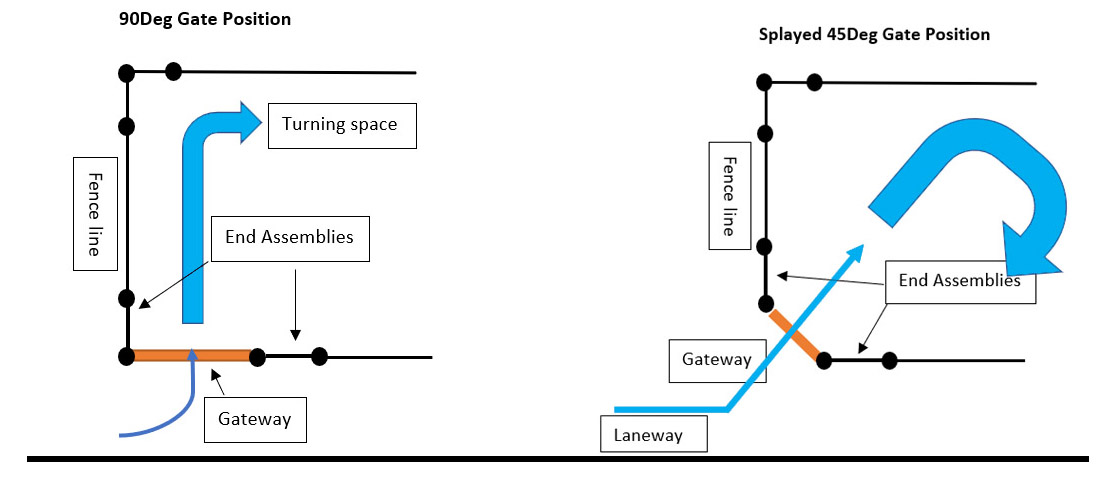 Step 3: Decide on the brand of gate.
Decide on the brand of gate you want to use and clearly understand it's measurements. Some gates are measured from side to side and some include the hinges into their measurements. Some brands measure in imperial and others in metric.
Step 4: Order the gates.
Order the gates and have them ready and onsite prior to installing the end assemblies as this will result in a perfectly fitted gate.
Step 5: Get building.
When constructing the end assemblies; allow for an additional 30-50mm gap if you wish for the gate to swing both ways. Think of where the chain latch will fall (will it touch electrics)?
Step 6: Hang your gates!
Finally run the rail and hang the gate (or vice versa).