We have worked hard to put our knowledge and experience into what we believe is the perfect rail for Australian and New Zealand conditions. The perfect rail for our beloved horses.
This has led us to create Stallion Rail "The Thoroughbred of Horse Fencing".  Our very own improved flexible rail for horses.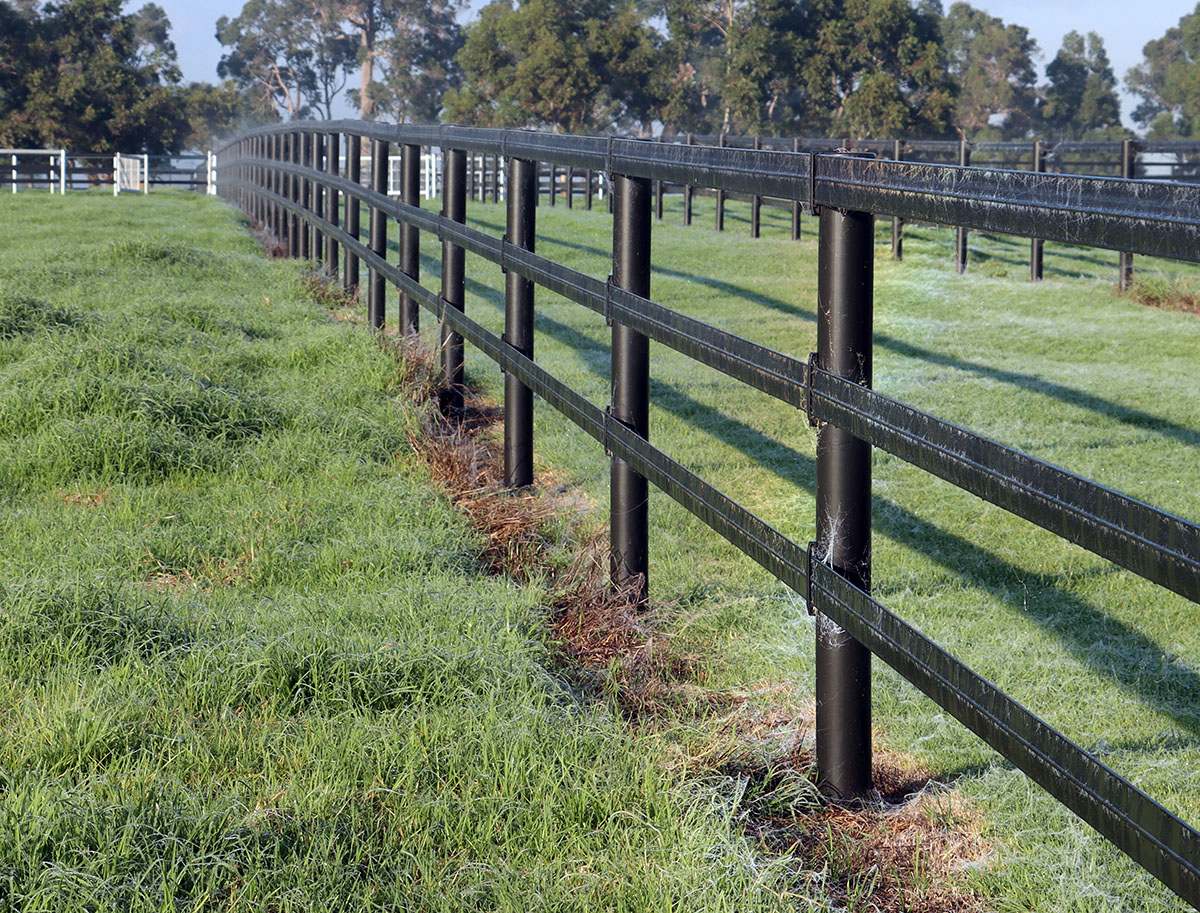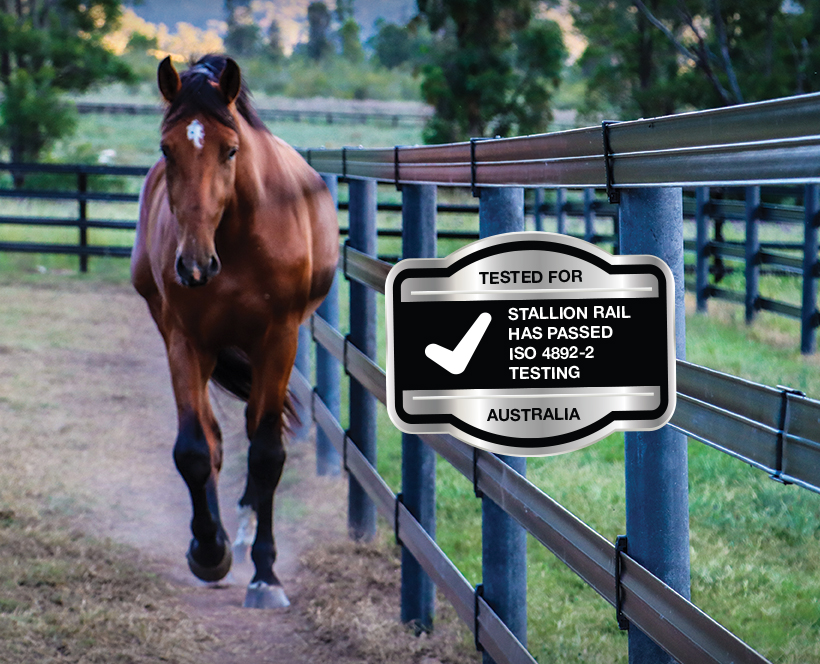 With superior levels of molecular bonding thanks to new technology, we have been able to enhance the conductivity of the rail with the inside wire being completely surrounded by the carbon compound, allowing more electricity through the top and or bottom of the rail, with a much stronger bonding of the plastic to the supportive wires. Thanks to this superior bonding it is near on impossible to expose the dangerous wire inside the plastic. Not only does this mean Stallion Rail has superior electric qualities, it also means it is safer than any other flexible rail on the market in Australia, in fact the world, today.
During stringent, relevant independent testing done here in Australia, Stallion Rails results were excellent. After being exposed to temperatures over 63oC, exposed to humidity as well as 'simulated' rain on a repeating cycle, the superior bonding of Stallion Rails carbon compound to the high tensile wire could not be separated.
With this inability to expose or damage the carbon compound or the wire in Stallion Rail, the longevity of our product is far superior to other flexible horse fencing rails. We feel Stallion Rail is far better suited to Australian weather conditions thanks to our first hand knowledge of the harsh Australian landscapes.
Stallion Rail promises strength in its integrity. It has been developed thanks to decades of experience and knowledge, passion and purpose. Our decades of horse knowledge and hands on experience, our experience in all types of fencing all over Australia means we truly know horses and horse fencing.  Duncan Equine Group are proud to provide you with the absolute best and safest rail fencing for horses.
Stallion Rail truly is the Thoroughbred of Horse Fencing.